CARSA has a strong track record as a specialist provider of innovation, technology and internationalisation consulting services to clients around the world. Industrial improvement and digital transformation are the core of our business and the services we provide to help our clients innovate, deliver change, be competitive and grow.
Our proactive team of highly qualified consultants offer best-in-class knowledge and experience-driven services that are tailored to our clients' needs.
CORPORATE VALUES
CARSA's corporate culture is founded on the core values that drive our business:

Integrity
Central to our work ethic, enabling us to build sustainable results-driven partnerships based on honesty, trust and transparency.

Innovation
It is in our DNA. We embrace innovation as the transformation engine for new value creation.

Commitment
We are dedicated to providing high added value services to help our clients achieve success.

Generosity
Our team spirit enables us to meet the challenges of the most innovative projects and deliver services that satisfy our clients' requirements.

Passion
We are passionate about what we do and the success of our clients, and we thrive on new challenges.

Excellence
We deliver quality and excellence in everything we do, and always strive to exceed customer expectations.

Fun
 Enjoying what we do makes a difference and it enables our team to pursue ever more ambitious goals.
History
CARSA is a strategic innovation consulting company that was founded in Bilbao in 1987 at a time of change for Basque and European industries and economies.
CARSA's consulting services were initially provided to industrial companies to support the automation of industrial processes and robotics. Recognised for our industry knowledge, expertise and experience, and for our commitment to delivering high-quality services, we rapidly grew our client base and expanded our company and service portfolio to meet new demand. CARSA quickly became recognised as a specialist provider of strategic innovation consulting services and a partner of choice for companies wishing to improve their competitiveness. Helping companies across multiple sectors to innovate, from strategy to deployment, became our mission.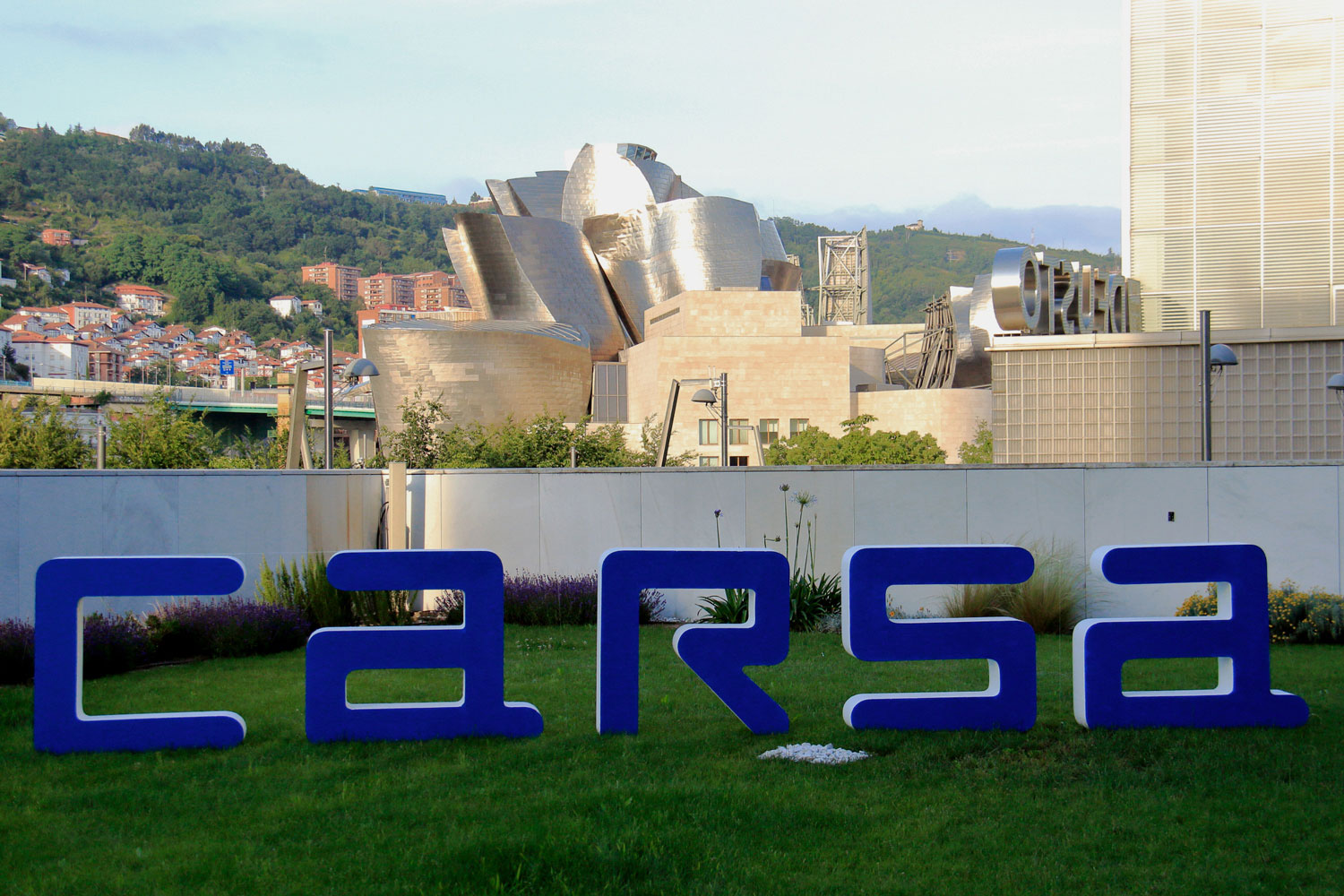 In the 90s, CARSA's market knowledge and expertise helped to create a range of new companies to respond to market demand for new and more complex solutions. Their emergence gave rise to the Innovalia Group and the Innovalia Collaborative Innovation Model, providing a platform for business cooperation and growth. CARSA's role in both was and continues to be decisive. CARSA also played an instrumental role in the creation of Innovalia Digital and Innovalia Metrology, which brought together key Innovalia member companies to provide comprehensive market solutions, and the Innovalia Strategic Alliance, which has developed into a technology and innovation ecosystem.
In early 2000, Innovalia Association was created as a private R&D business unit and it has since gone on to become an important European technology and innovation specialist.
By the 2010s, CARSA was fully established on the international stage, and recognised as a leading European innovation and technology consulting service provider. Innovation has always been the core of our business, enabling us to embrace new challenges efficiently and with creativity in pursuit of new value creation and the success of our clients.
Today, CARSA is recognised as a leading provider of innovation, technology, internationalisation and digital transformation services to clients around the world. We work with clients across all sectors and disciplines to help to them achieve their goals. We help businesses to improve their competitiveness, create innovation centres and develop research, technology and digital transformation ecosystems.
​