Digital Transformation Scoreboard 2018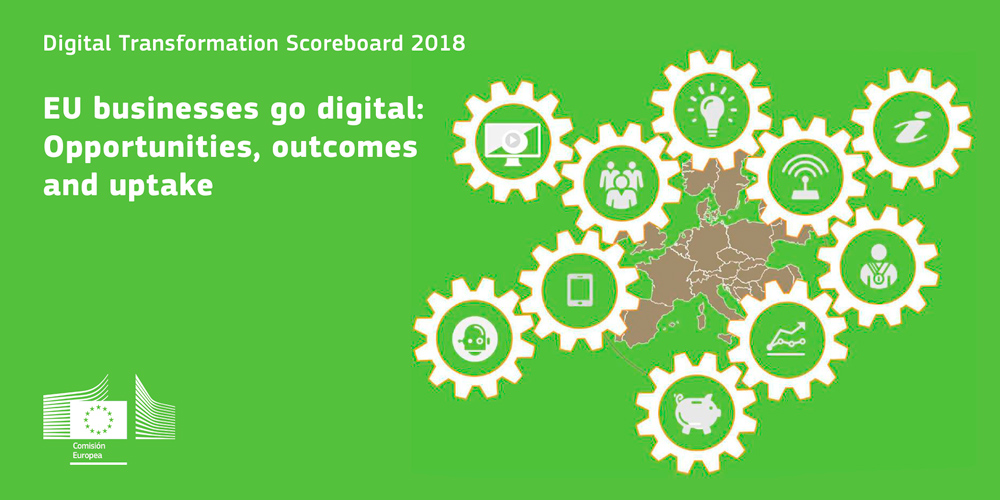 The Digital Transformation Scoreboard 2018, developed by PwC, CARSA and Idate, has been published. The Digital Transformation Scoreboard provides data and analysis on the progress of the adoption of digital technologies in EU MemberStates. This year's scoreboard included a new feature – the 'Digital Pulse' – based on the analysis of information collected online from open sources such as social media, corporate websites, online press, etc.
For the 2018 edition, the Scoreboard focused also on the uptake of Industry 4.0 technologies in the construction and food industry sectors. More than 70% of the companies surveyed have invested in digital technologies to improve their operations/processes and almost 90% are fully aware of the business opportunities of digital transformation.
The report also includes an analysis of 19 national initiatives / programmes in Industry 4.0 – which identified the key role of industry and research stakeholders.
More information.
​