Digital Transformation Scoreboard released at the Digitising European Industry Stakeholder Forum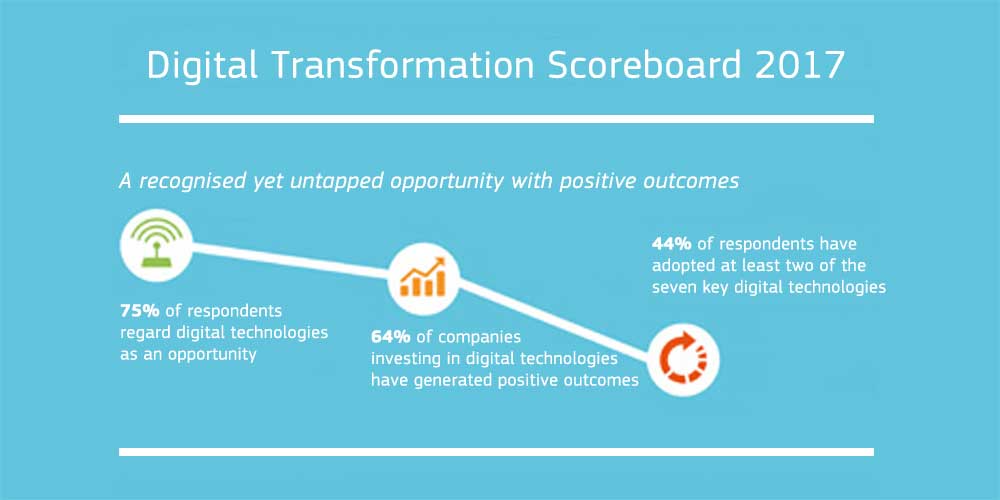 The Digital Transformation Scoreboard 2017, developed by PwC and CARSA, was presented today at the first European Stakeholder Forum for the Digitising European Industry initiative in Essen, Germany.
The aim of the Digital Transformation Scoreboard is to provide evidence on the extent of digital transformation in Europe – with the goal of both supporting policy makers and reinforcing the role of digital technologies for European enterprises and industries.
The Scoreboard includes country profiles for all EU Member States – presenting a 'snapshot' of the digital transformation performance and initiatives of each country.
The Scoreboard is part of the Digital Transformation Monitor which offers unique insights on digital transformation statistics and initiatives, including reports on key industrial and technological opportunities, trends, challenges and policy initiatives related to digital transformation.