The European Commission-DG GROW invites SMEs to participate in its EU / Latin America study on intellectual property and internationalisation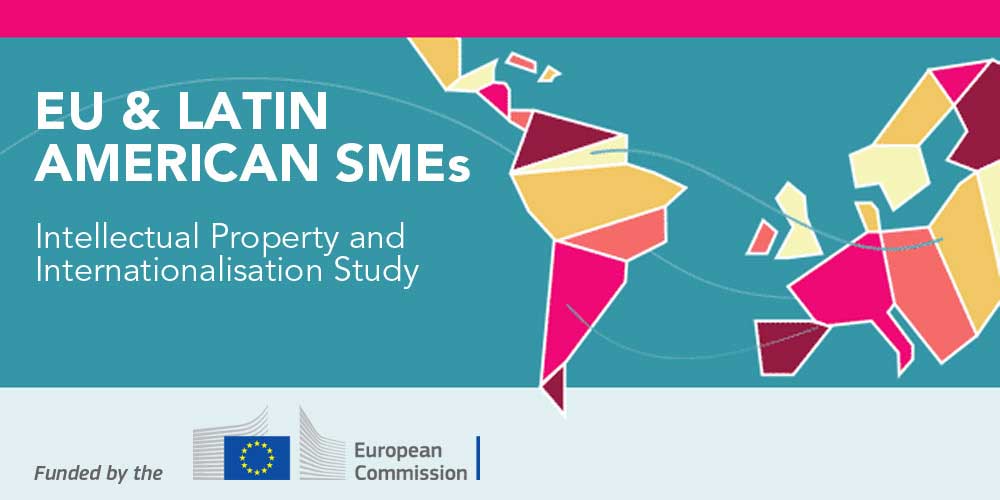 The goal of the study is to collect experiences, opinions and expectations of SMEs active in Latin America related to intellectual property (IP) and internationalisation. The findings will contribute to policy conclusions in the field of IP that allow for better cooperation between EU and Latin American partners, as well as aid SMEs in their internationalisation activities.
In order to collect SME experiences, CARSA, in consortium with PwC Luxembourg, London Economics and Innova SpA, is conducting an online survey on behalf of the European Commission-DG GROW. The survey will give SMEs active in Latin America (Argentina, Brazil, Chile, Mexico, Paraguay & Uruguay) the opportunity to share their opinion on barriers and needs in the field of protection and enforcement of Intellectual Property.
DG GROW kindly asks targeted SMEs to participate in this online survey and requests SME stakeholder organisations support CARSA and its partners in disseminating the study to relevant contacts.
SMEs can access the questionnaire, which is anonymous and should not take more than 5-10 minutes to complete, using the following link: www.carsa.es/ipsurvey.
SME stakeholder organisations can promote the study by inviting SMEs to participate in the online survey through email, social networks, websites, newsletters and/or other means of communication. A Media Kit, with easy-to-use promotional materials is available here.
At the conclusion of the survey a summary of results of the survey will be made available to all participants and collaborating organisations.
For questions about the study, including assistance with promotional activities, please contact Ms Cristina de la Maza at . For general information regarding overall project and DG GROW, please contact Ms Anne Von Zukowski at .